Barcelona to Barcelona
on Seven Seas Splendor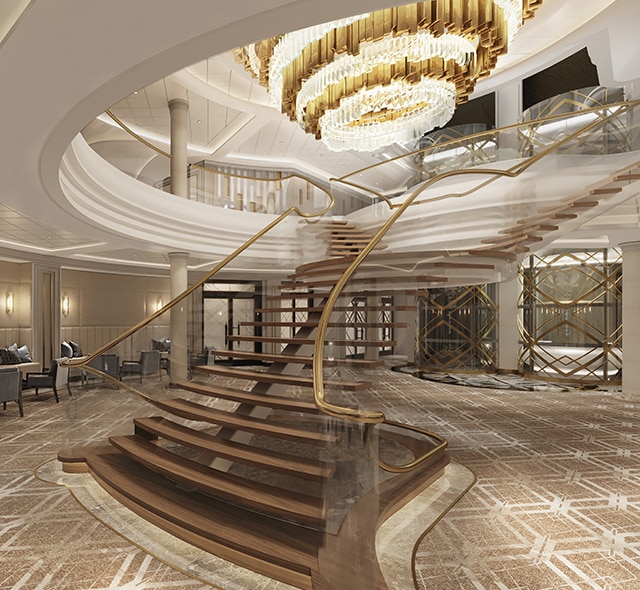 Tasteful elegance surrounds you aboard this gorgeous ship, from twinkling crystal chandeliers overhead to the plush carpets underfoot. You'll even find it in the fresh and creative cuisine, thoughtfully plated so that every bite offers a unique combination of flavor and satisfaction.
About Seven Seas Splendor
About Regent Seven Seas Cruises

Regent Seven Seas Cruises is the leading luxury cruise line, delivering An Unrivaled Experience™ for over 25 years. Carrying no more than 750 guests, the line's spacious and stylish ships - Seven Seas Explorer®, Seven Seas Mariner®, Seven Seas Navigator®, Seven Seas Splendor™, Seven Seas Voyager® and from 2023 Seven Seas Grandeur™ - form The World's Most Luxurious Fleet™ and explore more than 450 immersive destinations globally. Offering Unrivalled Space at Sea™, guests enjoy sumptuous all-suite
...
Concierge Suite, Category E, Airfare from select gateways included
Concierge Suite, Category E
Concierge Suite, Category E, Airfare from select gateways included
| Day | Port | Arrive | Depart |
| --- | --- | --- | --- |
| 1 | Barcelona | | 6:00 PM |
| 2 | Alicante | 9:00 AM | 5:00 PM |
| 3 | Granada (Motril) | 9:00 AM | 11:00 PM |
| 4 | Gibraltar | 7:00 AM | 5:00 PM |
| 5 | Cruising The Atlantic Ocean | | |
| 6 | Arrecife (Lanzarote) | 8:00 AM | 6:00 PM |
| 7 | Santa Cruz De Tenerife | 8:00 AM | 11:59 PM |
| 8 | Las Palmas De Gran Canaria | 8:00 AM | 4:00 PM |
| 9 | Cruising The Atlantic Ocean | | |
| 10 | Tangier | 9:00 AM | 6:00 PM |
| 11 | Almeria | 8:00 AM | 5:00 PM |
| 12 | Valencia | 11:00 AM | 7:00 PM |
| 13 | Barcelona | 7:00 AM | |